Welcome to the Online Home of Silver and Gold Earrings
For women who want to add a touch of sparkle to an outfit, wow with a striking statement piece or simply shine every day, with our gorgeous collection of silver, gold and white gold earrings you are sure to find your perfect pair!
Rose Gold Earrings
On trend, contemporary and glamourous, rose gold earrings are a beautiful addition to any outfit. Why not opt for something unique and truly stand out from the crowd…
Silver Earrings
Our fabulous range of beautiful and affordable sterling silver earrings features a wide choice of diamonds and gemstones, with various stud and drop earring options.
White Gold Earrings
Arguably our most popular style, our stunning selection of white gold earrings with diamonds, pearls and other gemstones, are sure to bring a little sparkle to your life.
Yellow Gold Earrings
Traditional, timeless and truly beautiful, yellow gold earrings will never fail to impress. Choose from gorgeous gold stud earrings or striking drop earrings to perfectly compliment any outfit.
Gold & White Gold Diamond Earrings for Women
From drop earrings to stud earrings, with a mix of beautiful diamonds and gemstones, The Jewellery Warehouse is the place to be to find gorgeous earrings to finish off any outfit. Our online jewellery store showcases our favourite pieces, with a wide selection of yellow gold earrings, white gold earrings and diamond stud earrings. For women who want to be sure that they are purchasing quality items, our range has all been hand-selected by our experienced team to ensure total satisfaction.


Looking for that perfect accessory to go with the perfect outfit? Whatever the outfit and whatever the occasion, you are sure to find a pair to suit you in our extensive range of silver and gold earrings for women.
---
Diamonds Are Forever! Take a Look at Our Fantastic Range of Diamond Earrings...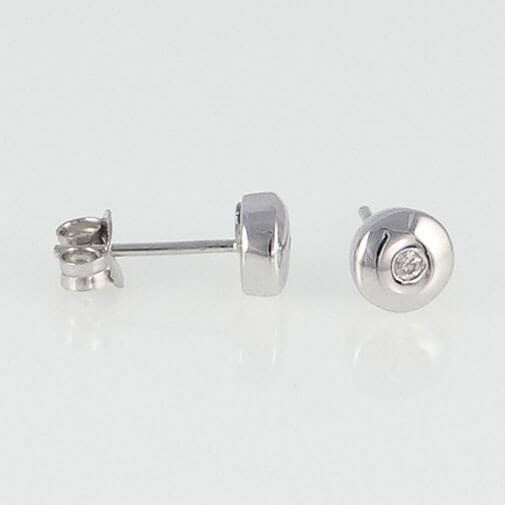 For women searching for that glamorous touch to add to an outfit, or a piece of jewellery to treasure forever, then diamonds are the answer. Diamonds are always the answer! Here at the Jewellery Warehouse we have a stunning selection of gold, white gold and silver diamond earrings that have been carefully chosen for their beauty and quality. Choosing between silver, gold or white gold diamond earrings can be difficult, but you can rest assured that every item in our online jewellery shop is the real deal. From these simply stunning
pearl and diamond gold earrings
to these striking
sterling silver diamond drop earrings
, whatever your budget and whatever your taste, your perfect pair is just a click away.
So if you want to treat yourself with a beautiful pair of diamond earrings or find the perfect gift for someone you care about, we're sure you will find something just right on our online jewellery store. If you would like any more information on any of our
diamond earrings
, including more information on the cut or clarity of the diamond used, or you would just like some help picking the perfect piece, please feel free to contact us and we will be very happy to help.
The Perfect Place to Buy Silver & Gold Earrings Online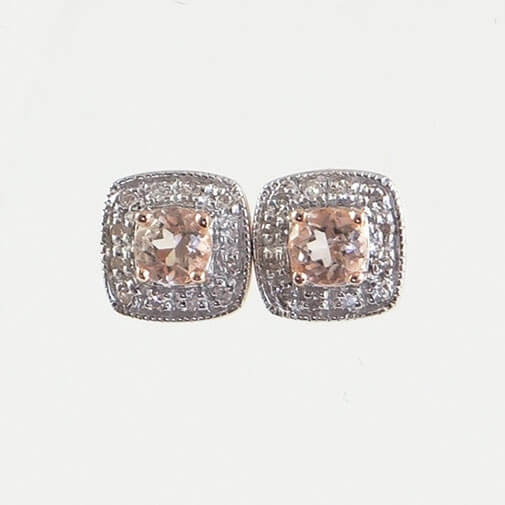 UK based with a countrywide client base and countless years of experience in selling quality jewellery online and in our Stockport store, the Jewellery Warehouse is the most reliable source for buying authentic silver and gold earrings. At the Jewellery Warehouse we pride ourselves on our longstanding tradition of delivering exceptional levels of customer service and expert advice that sees our customers return to us time and time again. We supply high quality silver, gold and white gold earrings at a competitive price, whilst still offering a personalised service that our customers can truly rely on.

Every listing in our collection of silver and gold earrings online comes with a brief description of the item's technical qualities, weight, age and gemstone used, but if you would like a more detailed description or a first-hand account of the piece's appearance or suitability then please feel free to contact us and we will be more than happy to chat to you about it. In our descriptions we aim to be as accurate as possible but please note that all weights & measurements are approximate.
The highest quality silver and gold earrings
UK based experts to offer friendly advice
A huge range of choice
Exceptional value for money
Fast and FREE delivery on all orders
Reliable, Free Delivery on All Earrings From Our Online Jewellery Store
Many online jewellery stores in the UK will offer similar selections of beautiful gold and silver earrings online, but will add on unnecessary taxes and delivery charges. At the Jewellery Warehouse, the price you see will ALWAYS be the price you pay!

As part of our commitment to providing complete customer satisfaction, we believe that it should not cost a penny more to buy our earrings online than it would to buy them in our high street store in Stockport. Otherwise, what would be the benefit of buying jewellery online?

Every piece of jewellery purchased from our online shop will be delivered FREE of charge via a reputable delivery company, allowing you to shop in confidence every time.