Stunning Vintage & Antique Brooches
Whatever the occasion, a beautiful brooch provides the ultimate in elegance and the perfect finishing touch to any outfit.
Gold Brooches
From exquisite Victorian brooches to modern yet classically designed pieces, our range of gold brooches have been hand-selected to stand out from the crowd.
Silver Brooches
Turn heads with an antique silver brooch from our carefully curated collection. Whatever your taste, we're sure to have the piece to perfectly complement your style.
Our Collection of Antique Silver and Gold Brooches
When it comes to buying antique brooches online it can sometimes be hard to find the perfect piece that will complement your outfit or style just perfectly. That's why we offer such a wide range of stunning antique gold and silver brooches, allowing you the chance to choose at your leisure the piece that you will cherish forever. Whether it's a statement silver brooch for everyday wear or a striking antique gold brooch for special occasions, our beautiful collection has been curated by our antique jewellery experts to offer you the finest selection in the UK.
---
Antique & Vintage Brooches – The Perfect Accompaniment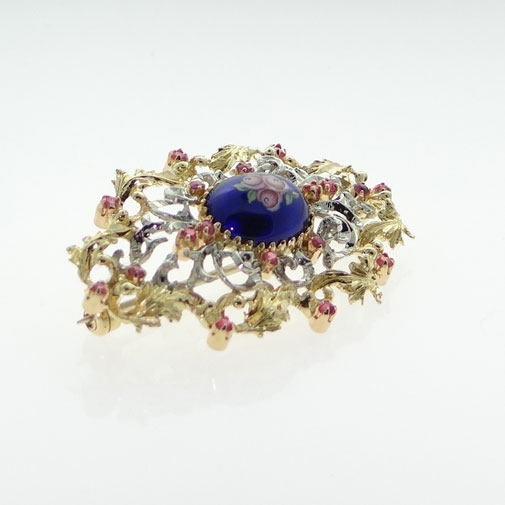 Interesting and unusual pieces from various genres and eras, classic statement styles and beautiful additions to any outfit, no jewellery collection is complete without the brooch, the perfect accompaniment to any ensemble.

With most antique and vintage brooches being made up of the most intricate and delicate designs, the beauty is in their exquisite detail. Whether it's a timeless piece with a touch of subtle elegance or a dramatic specially commissioned brooch with unforgettable features and design, our wonderful collection of silver and gold brooches will add something very special to your jewellery box!
Find Your Perfect Antique Brooch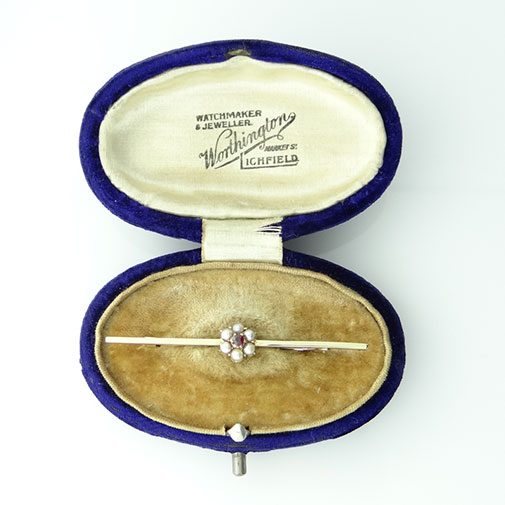 Online and in our welcoming jewellery store in Stockport, you can find the most beautiful range of antique brooches.

Our antique jewellery experts have sourced delightful pieces from the Edwardian, Victorian & Art Deco eras for you to enjoy and cherish.

Each brooch in our online antique jewellery store shows a full description of its features as well as an approximate date of when it was created. If you would like more information on any of the pieces, then please feel free to contact us and we will more than happy to help.
Unique, high quality silver and gold antique brooches
UK based antique jewellery experts to offer advice and insights
Stunning collection with a wide variety of genres and eras
Fast and FREE delivery on all orders
Reliable, Free Delivery on All Brooches From Our Online Jewellery Store
Many online jewellery stores in the UK will offer similar selections of beautiful gold and silver brooches online, but will add on unnecessary taxes and delivery charges. At the Jewellery Warehouse, the price you see will ALWAYS be the price you pay!

As part of our commitment to providing complete customer satisfaction, we believe that it should not cost a penny more to buy our brooches online than it would to buy them in our high street store in Stockport. Otherwise, what would be the benefit of buying jewellery online?

Every piece of jewellery purchased from our online shop will be delivered FREE of charge via a reputable delivery company, allowing you to shop in confidence every time.